There has been a lot of buzz and excitement surrounding the Global Gaming Expo (www.globalgamingexpo.com) next week at The Venetian in Las Vegas from October 10-13. Every time the event is brought up in meetings and discussions, faces light up, voices raise, and a general enthusiasm sweeps our collective computer screens. It is evident that this event has an impact on our team in so many ways.
"My favorite part about attending G2E is getting a chance to catch up with industry folks who I have known for years. Getting a chance to hear about the growth of their properties, tribes and careers is really amazing. I have been able to watch my colleagues make huge strides for their own tribes. It is really heartening."-AbbyJustin and Abby were eager to share their long standing history with G2E. Justin has been going since 2011, and as Shank Marketing since 2017(the first year he started the company). Abby has attended regularly since 2003, when she was only twenty years old. She remembers clearly how impressed she was by her surroundings and knew she'd be returning. They expressed how important the event is in terms of networking, engagement, and innovative new technologies surrounding the marketing and gaming industry. Ultimately, both love being a part of the casino industry and connecting with others to learn and grow as a company. Justin says, "we hope to share more about what our company can do to help potential new clients in our industry, but mostly we're just excited to strengthen relationships with clients and continue building our network."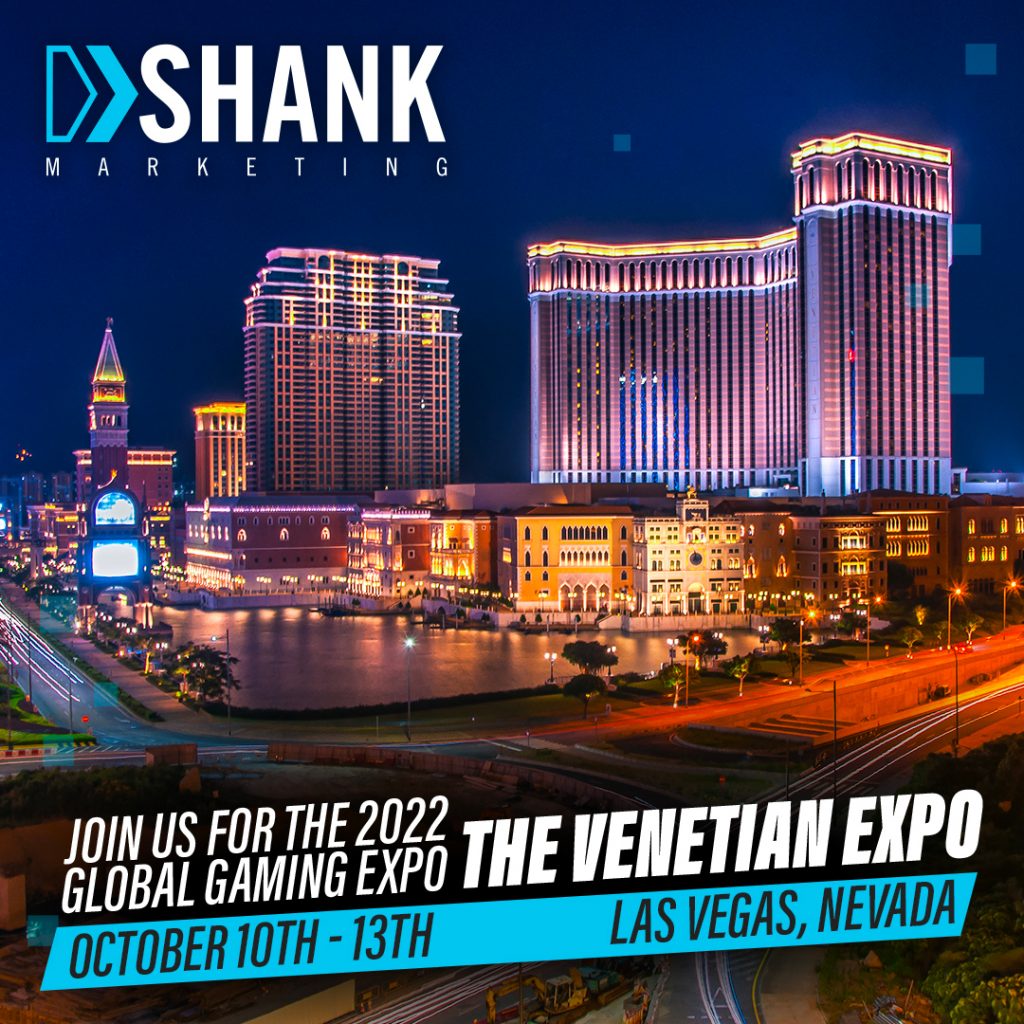 The Shank Marketing team is thrilled to attend one of the top events gathering so many talented individuals in the industry. We look forward to seeing and connecting with everyone attending two of our sponsored events. On Tuesday, October 11th, from 5:30-7:30, a Happy Hour event will be held at Sugarcane in The Venetian. Sponsored by Shank Marketing, J Carcamo &Associates, MMRC, C3 Gaming, and Profitable Customers. The Native Networking party is on Wednesday, October 12th from 8pm-12am at the Ghost Bar in the Palms Casino Resort. Sponsored by Shank Marketing, Raving, TG&H, SlotC, Red Circle, eConnect, TutorPerini, and Kencocompany. Justin Shank, Jordan Crahan, and Abby Yates are excited for another incredible G2E, held at The Venitian Expo in Las Vegas from October 10-13th. Please reach out and connect we'd love to meet up and discuss the potential of working together and meeting new talents in the industry!